Instant messaging (IM) predates the internet.
Yes, you read that right.
This report indicates that though the phrase 'instant messaging' entered common usage in the early 1990s, the concept dates back to the mid-1960s with the Compatible Time-Sharing Systems (CTSS) created at the Massachusetts Institute of Technology in 1961 that allowed up to 30 users to log in at the same time and send messages to each other. Be it the late 60s or the early 90s, we know for sure that instant messaging applications are the rage nowadays, owing their popularity to the increasing number of smartphone users.
But with the rise of instant messaging, there has been a lot of misconceptions about business communication apps like Office Chat and regular consumer-grade instant messaging apps such as Whatsapp, We Chat, etc. There are immense differences between capabilities, usage, security and quality of both these types of communication applications. We at Office Chat have managed to identify and dispel a few of these common myths that often restrict users from choosing the right solution.
Let's start by tackling 10 myths about instant messaging applications that can prevent you from choosing the appropriate business communication application for your organization.
Myth #1 – Instant messaging tools cannot be used for work.
Busted
This is one of the most common misconceptions. Instant messaging tools offer a variety of features and are broadly divided as consumer-grade apps and business-grade apps depending on their functionality. Most consumer-grade apps, though widely used, are not suitable for company-wide communication as they do not focus on security. Whereas business-grade apps offer enhanced user features, Group and Private Chat ability, as well as advanced security features. These business instant messaging applications help to drive growth by enabling the discussion of ideas, quicker decisions and instant feedback with both direct and group messaging. Thus, business-grade instant messaging tools must be used for work-related purposes.
Myth #2 – Business Instant messaging applications have no special features as compared to Whatsapp.
Busted
WhatsApp, a consumer-grade application, has quickly become a part of personal interactions. Though purely intended to be used only for private communications, WhatsApp is now being used by employees, and even some employers, for business-related purposes, risking both data confidentiality and security of your organization. A business instant messaging application like Office Chat offers features far much better than any consumer-grade application. These features secure your data and give you complete control over your network with an Admin Portal. Office Chat is available on web, smartphones and desktop, enhancing the reach and productivity of your employees.
You can check the following post that outlines 8 reasons why using Whatsapp might be ruining your business.
Myth #3 – Investing in messaging applications is a waste of money and resources.
Busted
Here are a few facts:
Firms using social collaboration software see productivity enhancements of an average of 12-5. (Forbes)
97% of businesses using business collaboration software have reported being able to service more clients, more efficiently. (ICE3)
Internal social networking can reduce email volume by 30%.
Employees using social business tools have seen a 39% increase in connectedness. (NCC.co.uk)
Failure to implement social technology makes high-skill employees and management 20-25% less productive. (McKinsey and Company)
Employees consider half of all meetings to be a waste of time. 45% of all employees feel overwhelmed by the number of meetings they have to attend. (Atlassian)
But the real return on investment is the complete transformation of your workplace culture that drives employee productivity every single day. Employees are able to interact and connect better with a tool such as Office Chat. Organization-wide communication is much more streamlined and secure. Meetings become productive via video conferencing. Files and documents can be shared securely without any size restrictions, unlike emails.
If you still are unsure, try Office Chat 7 day free trial and experience the improvement in your workforce productivity.
Myth #4 – Business communication instant messaging apps only work for desk-based jobs.
Busted
Business communication instant messaging apps like Office Chat aim to improve employee connectivity in real time as compared to emails which are asynchronous and unproductive. Office Chat empowers your workforce to improve their productivity no matter what their location is. Since it is available on multiple platforms including desktop, smartphones and web browsers, Office Chat ensures that even remote employees, on-field employees as well as desk job workers remain connected. Check out how Office Chat can help boost communication with your remote workers.
Myth #5 – Instant messaging applications reduce productivity as they can be used for idle chatter in the workplace.
Busted
Selecting and implementing the most appropriate instant messaging solution in your workplace is of utmost importance, as there are many instant messaging applications that claim to improve connectivity and boost productivity. Using Whatsapp or any other consumer-grade product as an official communication medium is bound to backfire and result in idle chatter. It is important to have control over your office communication network to ensure that work-appropriate communication remains the priority. With this in mind, Office Chat offers a secure robust admin portal that can be used to keep your professional network free of idle chatter. Check out the Office Chat features here to learn more: Office Chat features.
Myth #6 – Buying overhyped and expensive communication tools guarantees productivity.
Busted
It is important to identify expensive business communication applications that boast they can eliminate emails but end up adding extra unproductive processes that are not a part of the company culture. Most organization have faltered by opting for such overhyped and expensive communication tools only to realize that not only has their productivity suffered, but their employees have become addicted to such applications. Any communication tool that you choose must work in synergy with time-tested, productive processes already set within your company and not take over your workforce by making them overwhelmed by information.
Though it's easy to buy into the hype of certain expensive instant messaging applications, an organization looking to improve productivity will always opt for functionality and security over hype and flashy features. Check Office Chat pricing, features and plans here: Pricing, Plans & Features.
Myth #7 – You have to compromise on security to include an instant messaging application in your company.
Busted
Business grade applications such as Office Chat aim to improve your security along with helping your employees interact better. The same cannot be said about consumer-grade instant messengers. With Office Chat, all messages exchanged and files shared are encrypted in transit (TLS/SSL) and at rest (256-bit AES encryption). With custom data retention and deletion rules, the admins of your company control how long you want your data stored with Office Chat. Office Chat has remote device management to disable or wipeout downloaded office chat content on mobile devices in case of theft or loss of the phone. Two-factor authentication (2FA) security drastically reduces the risk of online identity theft. User and access management can easily add, remove or investigate users through the admin portal. As Office Chat is 100% hosted of AWS, it benefits from following Key AWS Compliances and Certifications.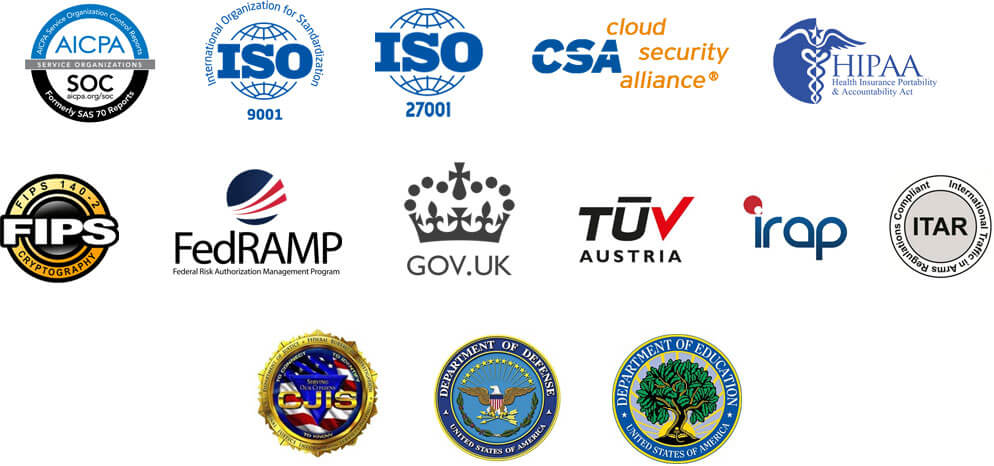 Myth #8 – Chatbots are utmost essential for the productivity of instant messaging applications.
Busted
Chatbots is the newest buzzword that seems to pop up everywhere nowadays. A few instant messaging application allow chatbots that interact with your employees as means of support, entertainment, etc. Chatbots can be useful when we want help to resolve our queries, these type of chatbots are called pull chatbots. Yet there are other types of chatbots called push chatbots that distract your employees by initiating conversation and requesting information/action – even when they are busy. These push chatbots form the majority of chatbots available and eventually drain your workforce's productivity with constant distraction. There will be a time when all chatbots will be productive, but until then you will have to ensure that chatbots do not ruin your overall productivity.
Myth #9 – Instant messaging applications cannot be managed in a professional environment.
Busted
A business-grade instant messaging application is designed specifically to fit in a professional environment. The focus of a business grade application like Office Chat is to secure all your communication, help in managing the communication network and maximize the productivity of your workforce. A solution such as Office Chat helps you to make every department and team productive as it gives them a separate communication medium. Communication from top management with the workforce improves, as does peer-to-peer interaction.
Myth #10 – Online meetings via video conferencing are counterproductive.
Busted
The number one productivity killer in any organization are meetings. Only successful companies realize the importance of having short productive meetings, while others find ways to schedule meetings more often. A recent study co-commissioned by the Public Health England shows that traditional meetings can actually harm your health.
Fortunately, online meetings via video conferencing are a better alternative for conducting more productive and efficient meetings. In order to have a more focused decision-making process, you can use Office Chat to conduct a meeting with specific team members only. The Office Chat huddle feature helps you to conduct team meetings via video conferencing using third-party applications. These can be used to schedule online employee meetings so that your employees understand they are a vital part of the organization. You can invite essential people only, set an agenda, end meetings on time and appoint presenters to keep the discussion focused during the meeting.
Conclusion
With the advances in new and innovative instant messaging solutions, there's never been a better time to take ownership of your own organization's communication and drive your productivity. It's understandable that SMBs will have reservations. The sheer number of instant messaging options on the market can be intimidating when trying to select the right option for your business. While it's best practice to do your research and compare notes, don't let fear or hype dictate a decision that could see your business go from surviving to thriving.