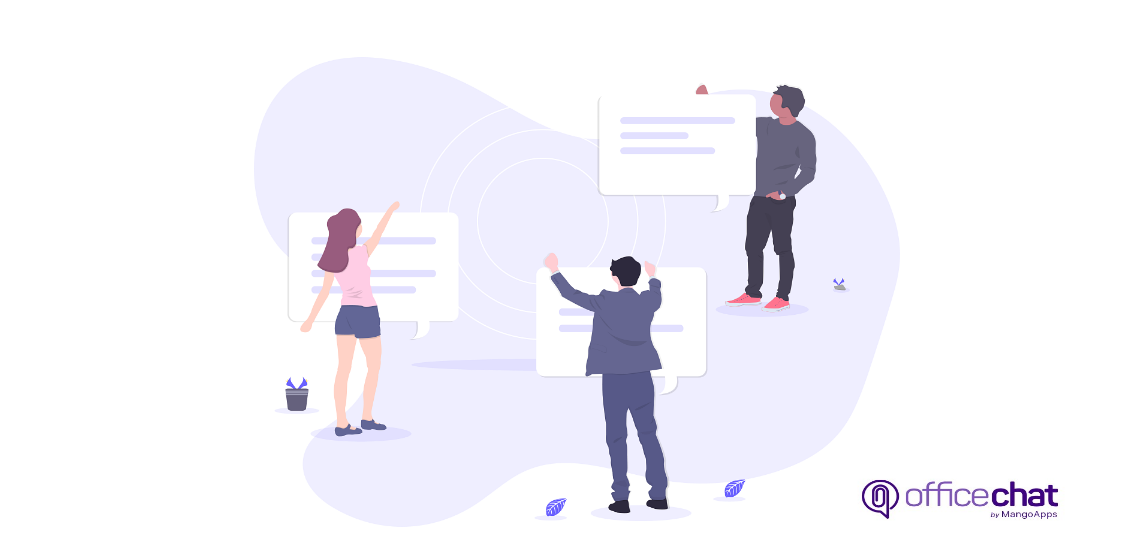 Recently, Atlassian's team-chat services Stride and Hipchat fell victims to the ever-competitive instant messaging market. The announcement came as somewhat of a surprise since Atlassian had only recently sold these services to Slack, one of their competitors. Atlassian attributed this sale to the dramatic changes in the real-time communications market and believed that the partnership with Slack was in the best interest of both parties. While announcing the acquisition, users were also informed that that Stride and HipChat will soon be discontinued.  Slack alternatively plans to transfer all previous HipChat and Stride users into their Slack platform. So what does this mean for former HipChat and Stride users? Well, it means that now is that perfect time to analyze the communication needs of your organization and find a tool that will improve the productivity of your workforce. Slack has been notorious in the past for multiple data breaches and security concerns, so it only makes sense to proceed with caution. We invite you to consider a few more secure and better structured HipChat and Stride alternatives. 
 Experience Our Slack Solutions
Communication will always be a key cornerstone of effective business, so it only makes sense to
adopt a communication medium that
suits your needs and offers you more than just the hype of overpriced software
. This means taking into account features like s
ecured and encrypted communication, noise-free interaction, accessibility across multiple platforms, easy group and private communication abilities, file sharing feature, video chat /voice chat features, and any other communication methods your organization may need. In order to better understand how Slack compares in these key considerations, we had our team give it a try. After first-hand experience and an honest comparison, we found that Slack just didn't offer what modern businesses need to collaborate and create effective communication. In this article, we're excited to introduce you to our HipChat and Stride alternatives.

Office Chat
Office Chat is a secure instant messaging application designed to take on with ease the fast and action-oriented communication of the modern business world. Office Chat works wonderfully with both one-on-one chats and within groups, teams and other internal collaborations. As one of our favorite HipChat and Stride alternatives, with Office Chat you can easily supplement your messages with pictures, files, videos and audio messages across a wide variety of platforms such as Web, iPhone, iPad, Android and Windows Desktop.
Office Chat is designed to foster success and productivity in the workplace and is built around providing better connectivity between colleagues and other internal communications. We never allow spam or advertisements of any kind and messages are short and instant, reducing the idle chit-chat and time-wasting distractions that e-mail and other instant messengers provide.  As an administrator, you have full control over who your employees can communicate with and will have full access to the messages that are being exchanged. You have the ability to ensure that communication tools are being used efficiently and effectively in every setting.
Perhaps most importantly though, Office Chat is completely secure. It offers users long-term message retention and end-to-end encryption of both messages and files, guaranteeing you conversations are completely private and there for you whenever you need them. Office Chat also allows administrators to set specific compliance rules and regulations, helping you make sure that office and industry policies are always followed. Our only focus is on helping you achieve a better, happier and functional office. More about Office Chat and it's fantastic features can be found at  https://officechat.com/office-chat-features.
Platforms: Windows, MacOS, iOS, Android |   Pricing: For Startups, Mid-Level & Enterprise 
Trial: 7-Day free demo  | Schedule an Online Demo 
Features:  
✓ Delivery Confirmation             ✓ Real-Time Instant Messaging  
✓ Create Unlimited Groups        ✓ Send Unlimited Messages 
✓ Search Chat History                 ✓ Delete on Reading 
✓ File Sharing and Sync              ✓ Video, Audio, Gifs, Documents and More 
✓ Admin Portal                             ✓ Integration with other Apps  
✓ Manage Users and groups      ✓ IP Address-Based Access Control 
✓ Enterprise-grade security       ✓ Data retention & compliance 
✓ Security Alerts                           ✓ Advanced User Access & Security Logs 
✓ Advanced Search                      ✓ Video Conferencing 
✓ Mobile First Interface             ✓ PC and Mac Programs 
MangoApps Enterprise Social Network  Solution
MangoApps Enterprise Social Network Solution is another one of the best HipChat and Stride alternatives. This ESN goes beyond basic communication features and combines social networking with employee engagement and recognition features to create a powerful and effective business solution.
Collaboration is the primary focus of our Enterprise Social Network. It utilizes newsfeeds, dashboards, profiles and more to keep every employee organized and informed. Our ESN enables employees to collaborate more effectively and to easily share information no matter their location. This makes working from anywhere easy and breaks down and removes the communication confusion that comes when companies have to rely on gatekeepers, email chains and traditional business silos to share and access information.
ESN is also the perfect tool to establish and expand your company and team culture. Giving all employees a voice and increasing their ability to share and contribute, fosters stronger team development and greater feelings of understanding and appreciation. Discover more about our MangoApps Enterprise Social Network Solution see additional feature details here: https://www.mangoapps.com/solutions/esn
Platforms: Windows, MacOS, iOS, Android |   Pricing: Check the details here 
Trial: 30- Day free demo | Schedule an online demo 
Features:  
✓ News Feed        ✓ Groups
✓ Polls                  ✓  People & Profile
✓ Files                  ✓  Posts
✓ Recognition     ✓  IM and Group Chat
✓ Questions         ✓  Levels and Badges
✓ Dashboard       ✓  Private Messages
✓ HashTags         ✓  RSS Reader
✓ Mobile Apps    ✓  Connectors and Integrations
✓ Admin Portal    ✓  Personalization
✓ Branding           ✓  Enterprise Ready Platform
Slack's acquisition of HipChat and Stride is an outstanding opportunity to reconsider the communication needs of your business and adopt a solution that truly suits your need. We know that our HipChat and Stride alternatives are the perfect solutions for businesses to successfully foster success and growth through clear and collaborative office communication.