Why Choose Office Chat?
Communication is crucial to keeping your business running effectively.
Unlike WhatsApp and texting, Office Chat is centralized, secure, and within your control.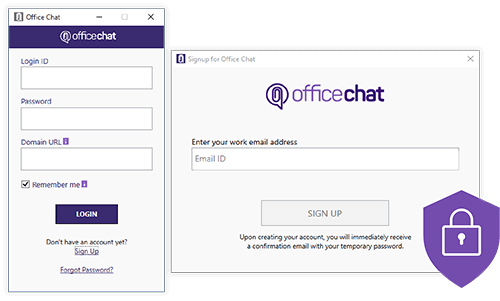 Easy To Set Up
Start using it within minutes. No server to install or run. 100% cloud-based.
Private & Secure
Office Chat is HIPAA and GDPR compliant, and built on AWS' secure cloud platform. Whatever your security needs, we can meet them.
Quick-to-use Instant Messaging
Office Chat's user interface is simple and familiar. Your employees will be able to use it without any training.
Group Chats
Connect with your entire organization, small groups, or 1-to-1 discussions so everyone can stay on the same page.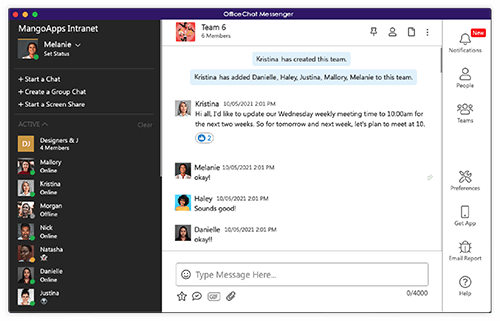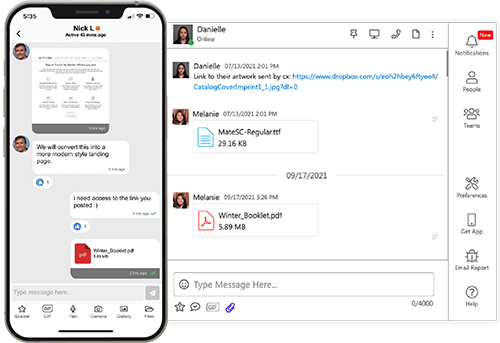 Have Conversations Anywhere
Unify your workers with one streamlined communications platform to reduce information overload and encourage interaction/feedback.
File Sharing
Instantly share files, images, or documents with different levels of access depending on your own company's structure.
Centralized Admin
Have full control over your administration with a centralized admin portal. No chats or conversations leave your organization.
Multi-platform Use
Office Chat works in web browsers and has apps for iOS, Mac, Windows, Android, Linux, and Cross-chat between computer, phone, or tablet.