Companies are always looking for ways to save on their employee mobile plans. Costly mobile bills can add up even in a big corporation. If you are paying for text messaging, you don't have to be.  If you have a smartphone, you can get a free app for messaging to help save your company money. Mobile apps for messaging are a great collaboration tool for business because they allow for free communication regardless of geographic location. Since just about every employee has a mobile device, arming them with the best communication apps is an important way to use the power of mobile communication.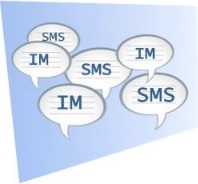 Text vs. Messaging Apps
If you are using text messaging primarily as a quick means of communication, you might be wondering what mobile messaging apps have to offer you. The biggest differences is the way in which they are sent and billed. Text messages are generally billed as part of your plan.  If you go outside your plan's usage allowance, they can cost anywhere from 20 cents to 30 cents per message. Though some carriers do offer a way to upgrade to unlimited texts, it comes at a premium price. An app for messaging, is generally free to use,though some apps do have a cost associated with them – generally a nominal fee. Mobile messages use your data network so they use your billed data or are free with use over  Wi-Fi. Text messages come from your mobile number whereas mobile messages will be associate with your account user name or number.
Mobile Necessity 
Smartphones are becoming essentials tools of the trade for many types of  businesses. In quarter three  of 2012 in the U.S. market, there was a decrease in volume of text messages sent for the first time, ever. This is due to the increase in mobile chat apps like Facebook messenger, iMessage and WhatsApp. If you have an iPhone, you are likely already using iMessage when texting with other iPhone users. By using a mobile chat app, you can easily have group chats, one to one chats, and share images and video – all for free when using a Wi-Fi connection. Teams that are spread out over the field and office or even by state or country, can easily stay connected and it won't cost the company more money.
The Office Chat App For Messaging
For businesses, using apps like Facebook Messenger or WhatsApp isn't the best solution. Office Chat was designed for business use and is a fast,simple and secure app for  messaging for smartphones. Mobile teams and businesses can use Office Chat to share rich messages, documents, videos and location with their colleagues. Office Chat is distributed through the App stores and is available for free.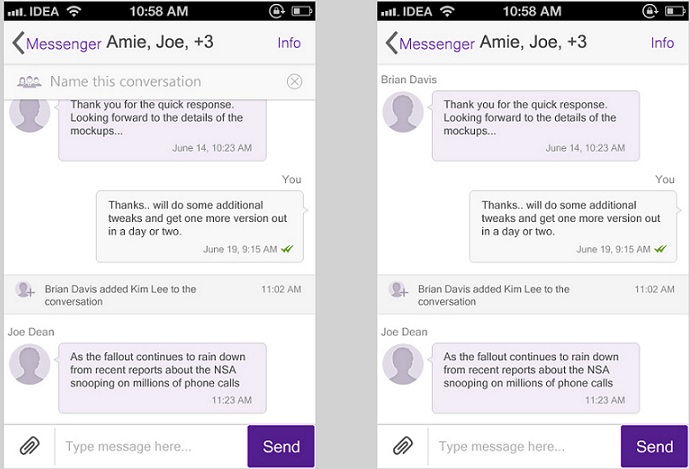 Office Chat Benefits and Features:

Find out where other team members are and who's available
One-to-one messaging and group messaging
Send and receive text, pictures and videos
Messages are delivered securely and quickly (SSL security)
Create and send predefined forms, documents and checklists
Character by character sharing
Available off-the-record mode
Available desktop app for continuity regardless of device
Office Chat mobile messaging gives companies a better way to communicate with colleagues and project members without incurring the cost of expensive premium text plans. Mobile messaging apps are the direction that instant communication is heading in for both consumer and professional arenas. To stay current with the shift in communication and collaboration, explore how Office Chat can work for your company.