MailChimp is an online email marketing service for managing contacts, sending emails, and tracking results of your teams email campaigns.
To integrate Office Chat with MailChimp:
Step 1:
In your Group, click on Configure Integrations in the Admin Tools. Please note: You need to be the admin to configure MailChimp for your team.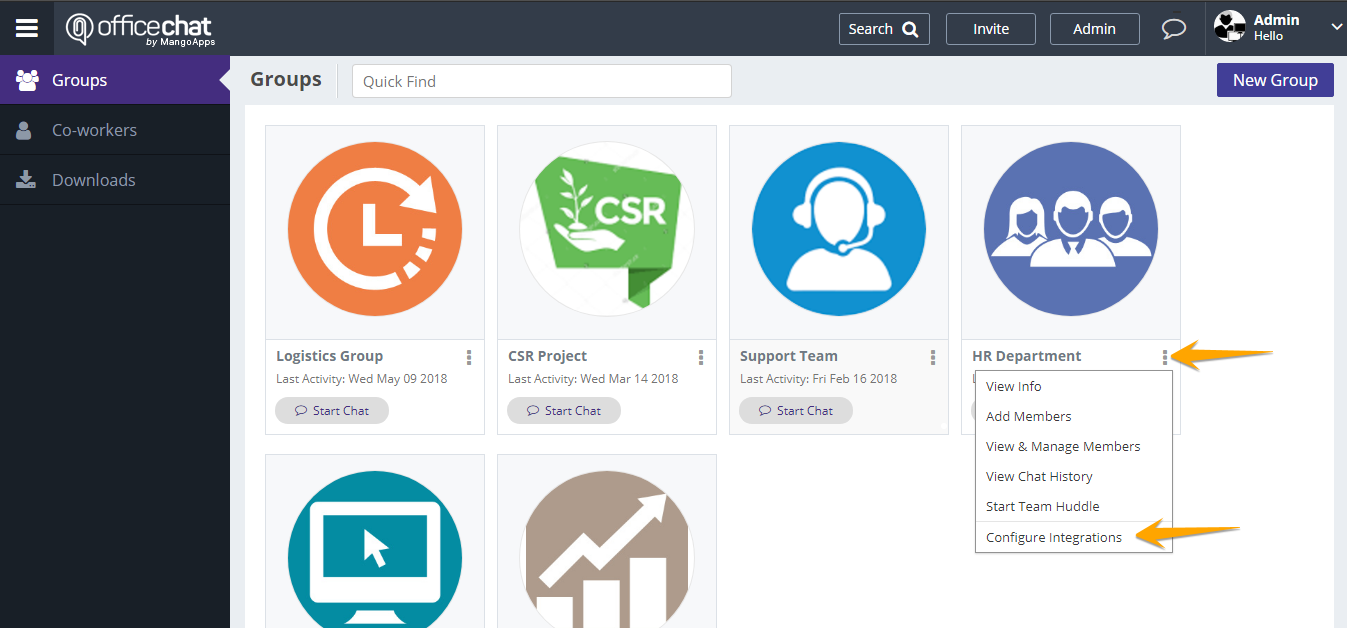 Step 2:
Enable MailChimp in the list of integrations.

Please note: If you don't see MailChimp, please contact your domain administrator to enable it from 'Admin Portal > Integrations > Services' page.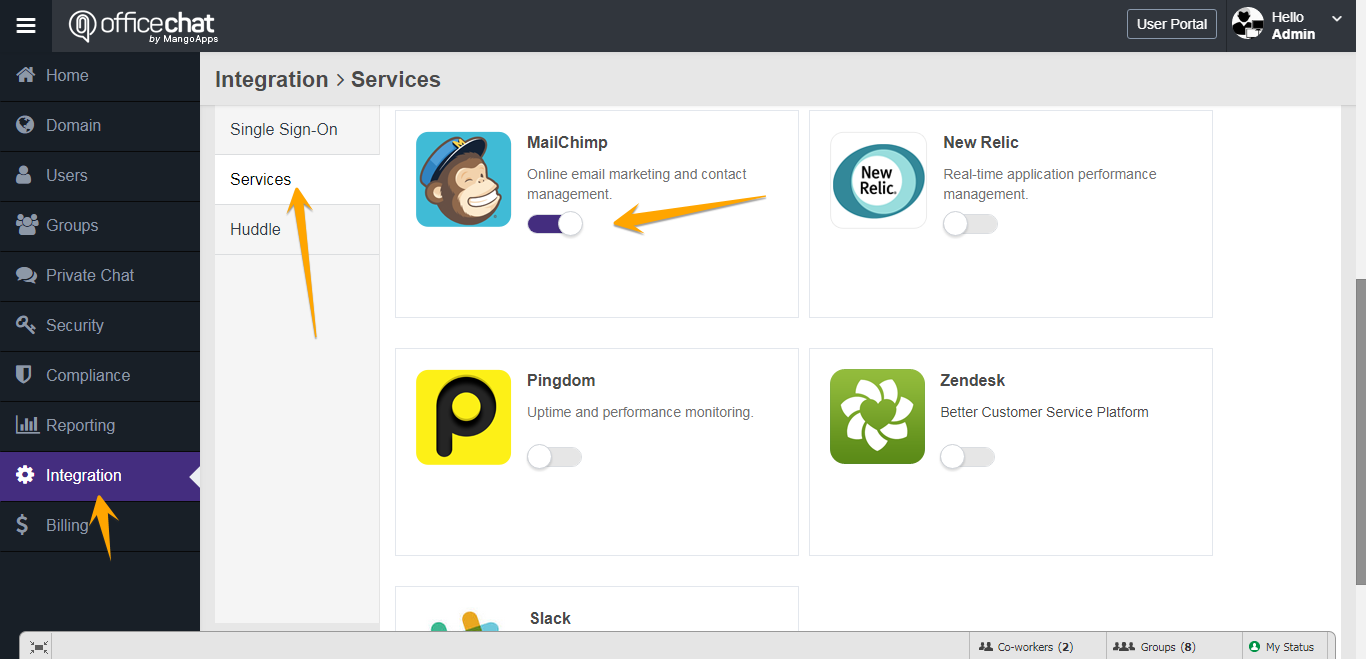 Step 3:
In the MailChimp settings dialog, click on Authenticate with MailChimp to login into the MailChimp account and authorize Office Chat on MailChimp.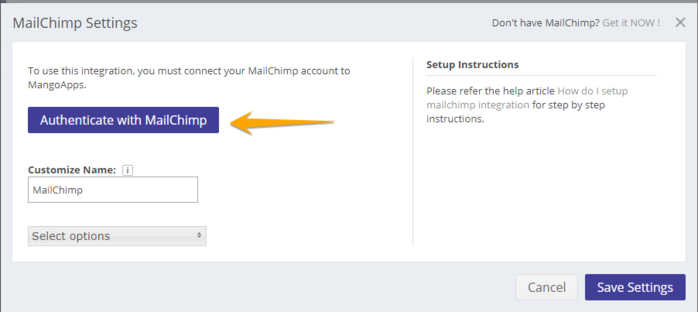 Then Select 1 or more of the MailChimp lists from which the events will be posted into this team. You will be required to select a minimum of 1 MailChimp list from the dropdown. Click the Save Settings button when you are done.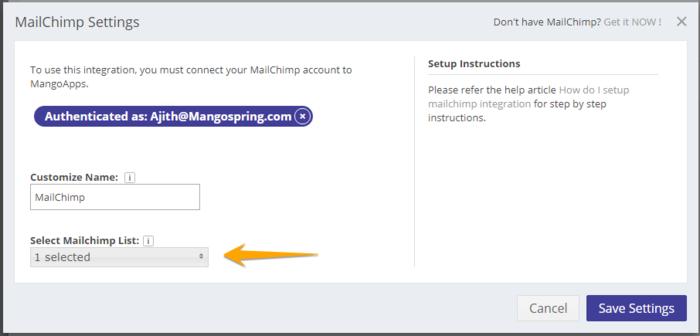 Setup instructions to follow on MailChimp side
Since Office Chat automatically does the webhook configuration once you have authenticated and connected the Office Chat account to MailChimp, there is no setup required on MailChimp side for this integration to work. It's that easy!