Yes, you can change or cancel your paid or free Office Chat subscription any time.
From Basic you can click on the admin button if you are the account owner. This will take you to a payment page.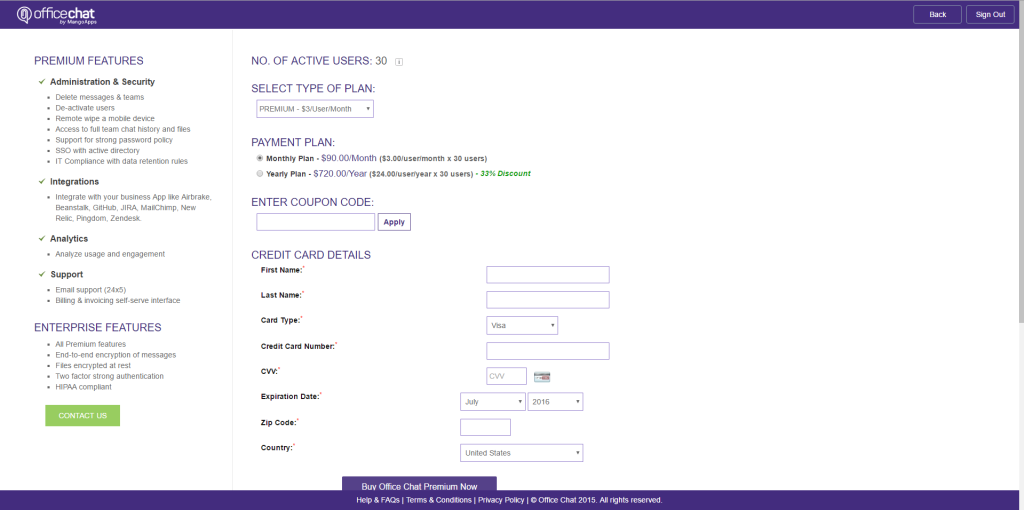 From Premium or Enterprise you can change your plan in the admin portal. Under billing > Payment details, select "Change Plan"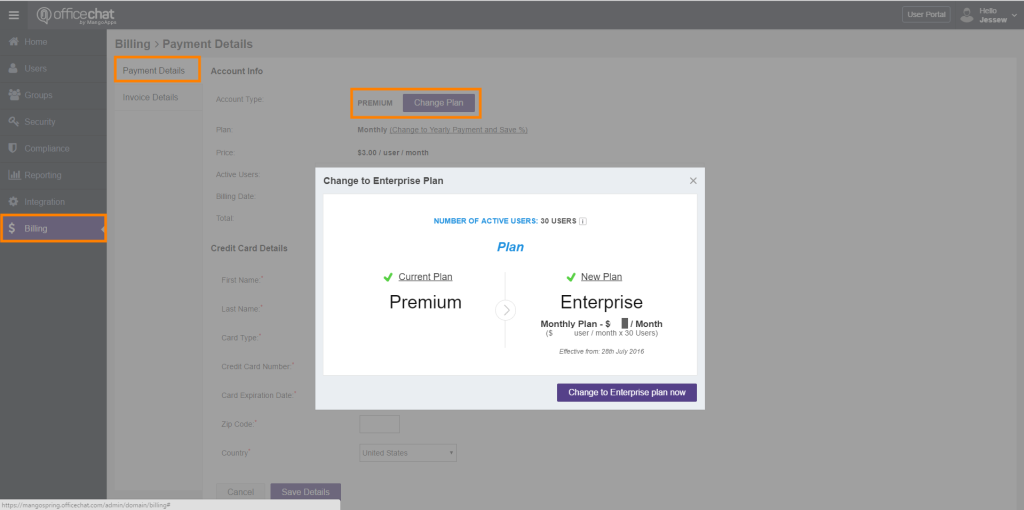 If you have a Basic plan and need to delete your Office Chat. Or you have a Premium or Enterprise account and need to revert to a Basic plan. Please have the account owner send us an email at Support@Officechat.com
Please include what you need performed and the domain name.
Lastly to cancel your paid for account, see this article here