We'll be extremely sorry to see you go however if you would still like to delete your Office Chat account follow instructions here;
1. Login to your OfficeChat account from the web.
2. Navigate to the admin portal then click on "Billing" -> "Invoice Details"
3. Click on "Please cancel my account" please ensure you state the reason why you wish to cancel along with your feedback & suggestions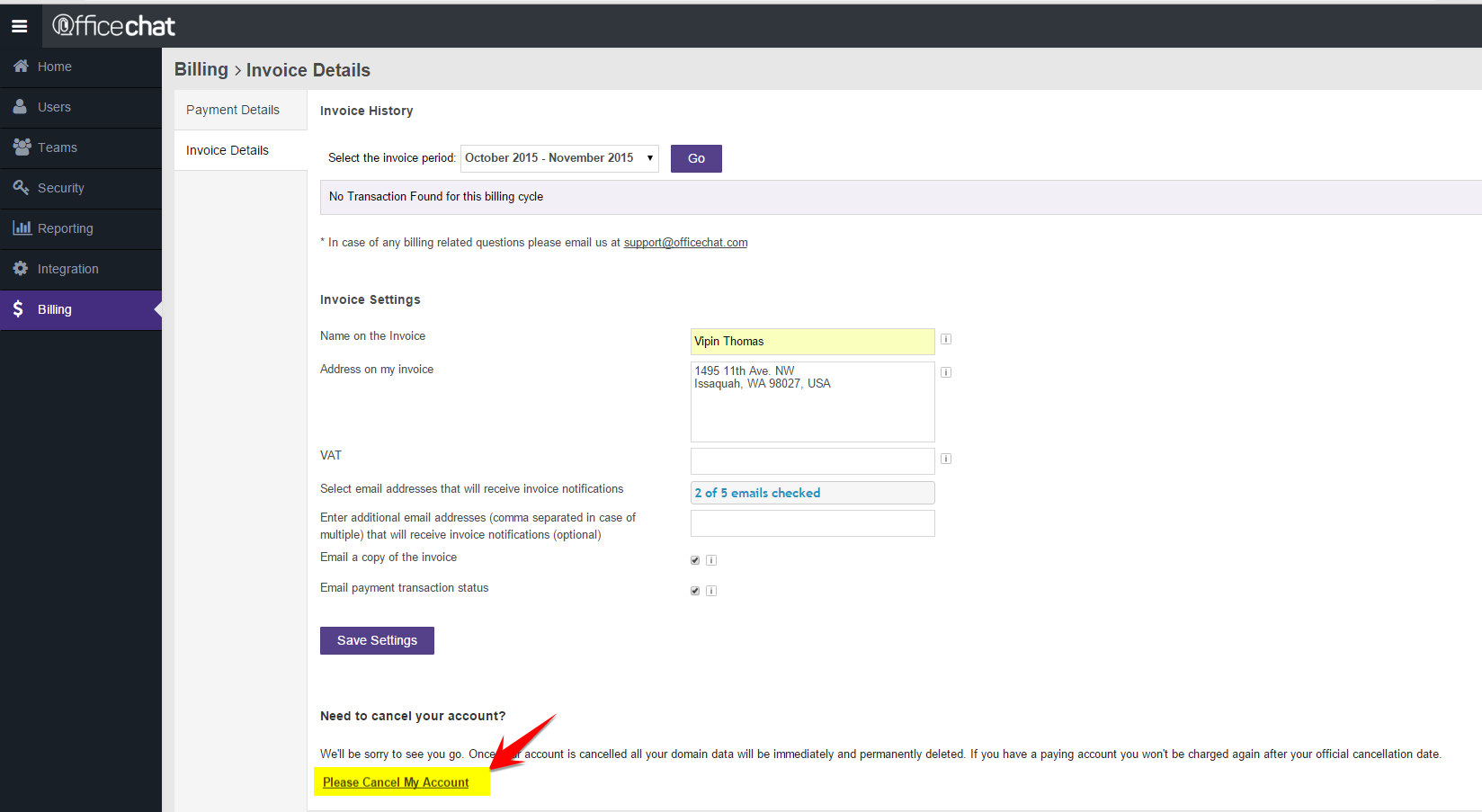 Users on the Office Chat Basic subscription need to send an email to support@officechat.com highlighting the reason for cancellation.