Popular integration services like can be configured in Office Chat if your domain is on Business/Enterprise plan.
Office Chat works with the services that your group already uses, and we're adding more all the time!
These integrations automatically let you pull information and activity from an external system into an Office Chat group in a way that's timely, relevant, and searchable. Office Chat's integrations will keep your group's info all in one place.
On Admin Portal, the ability to configure integrations is enabled by default. Individual integration services can be enabled/disabled by signing into Admin Portal and navigating to Integrations –> Services.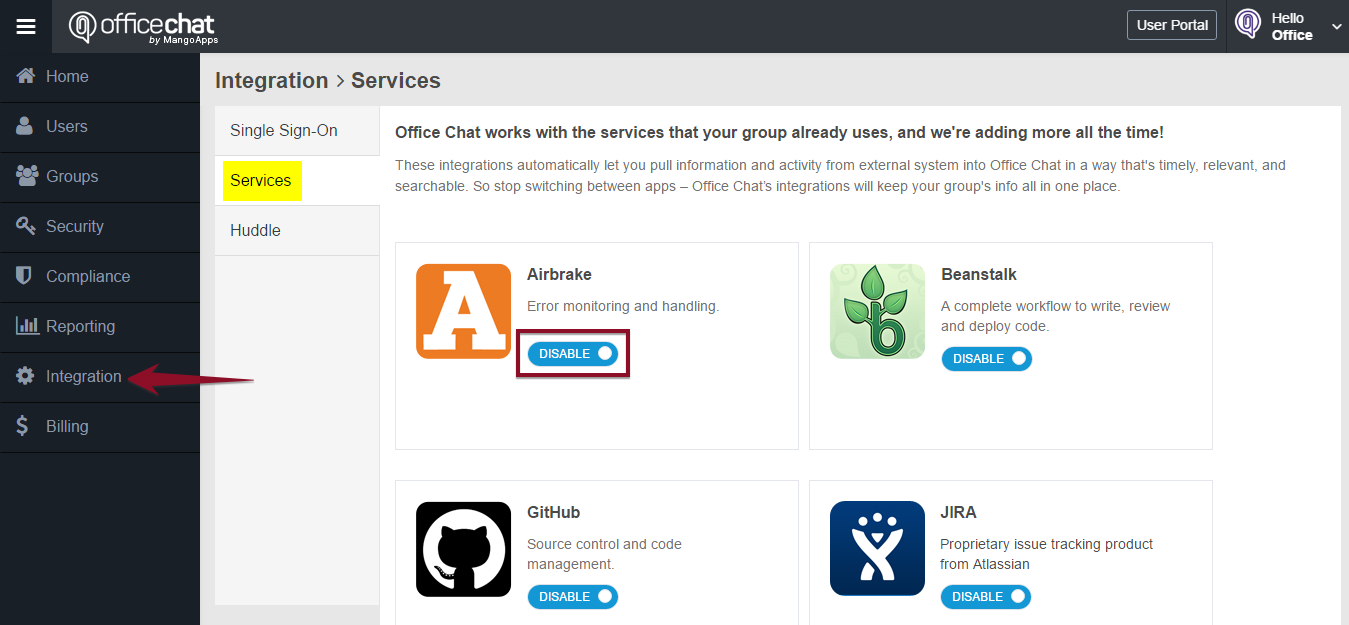 Next step is to create a group for the integration. From the User portal, select the three dot next to the group and select Configure Integrations.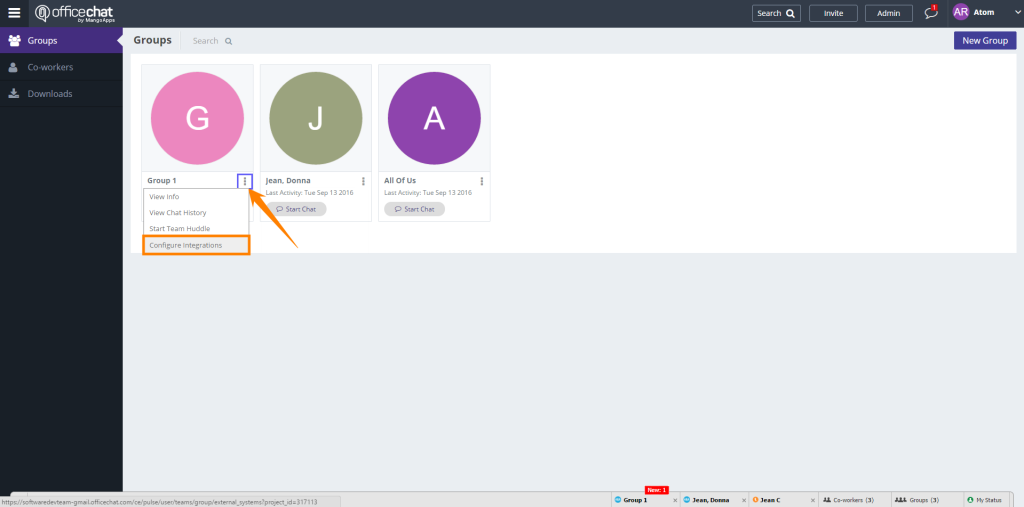 Then Enable and configure the integration of your choice.