If a user forgets his/her Office Chat password, the admin can quickly reset the password and provide it to the user for him/her to login. This process is faster as compared to "Forgot password" process and useful if user has no access to email for that time.
Here is how admin can reset password of its co-workers:
1. As a domain admin, login to Admin Portal and navigate to Users tab
2. Check the checkbox for the user whose password is to be reset
3. Then, expand the "User Tools" drop-down menu and select "Change Email Address" option.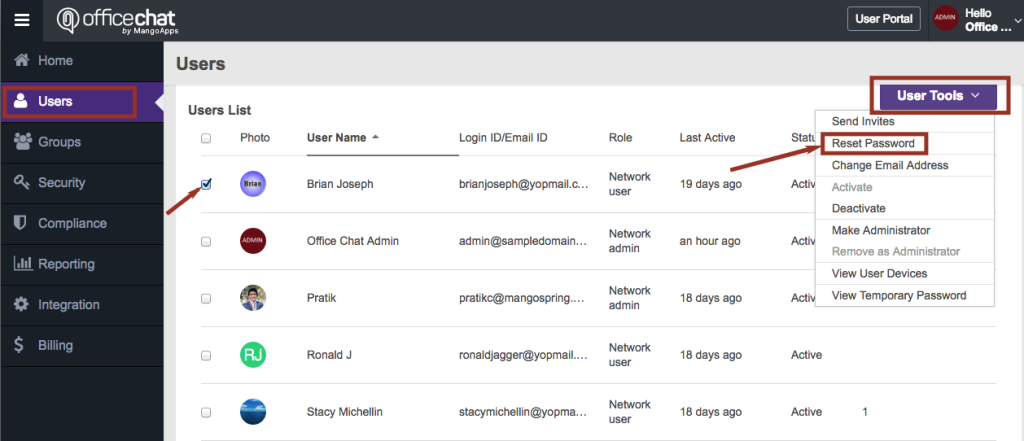 4. Clicking on 'Reset Password' will open a dialog box. Domain admin will enter a temporary password and will share that with that user.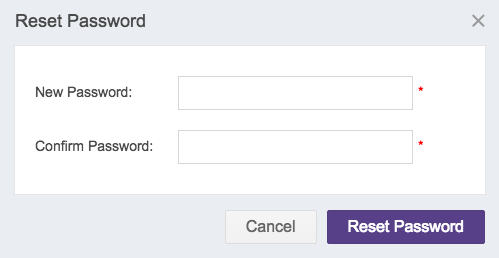 Once the domain admin shares the temporary password, user can then use it to login into Office Chat. For security purposes, after that user signs in, he/she will be immediately asked to set a new password. The new password entered will be the password the user will use for subsequent Office Chat logins.